Monster Hunters: Frost Giant (V1.5)
A downloadable game for Windows and Android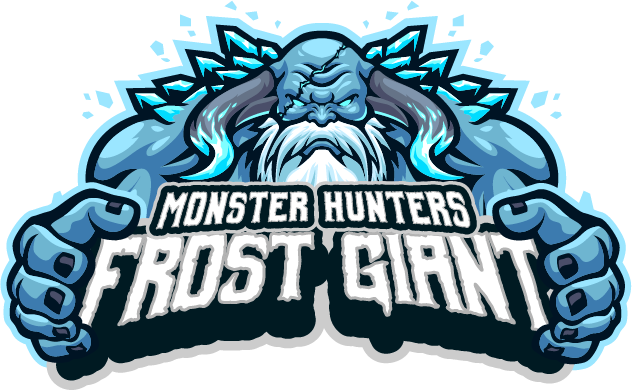 Now playable on WINDOWS and ANDROID!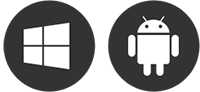 FEATURES:
Cute retro style graphics with many different terrain types
Travers interesting environments like desserts, forest, lava islands, swamps, dungeons and caves for treasure
Unique system where you catch and sell monsters for gold
Over 30 types of unique monsters to battle
Choose your play style by choosing the difficulty level of your choice
Decisions affect how the story unfolds
Lots of unexpected side quest to explore
Quest Journal to aid in gameplay
Receive a bestiary as you progress deeper into the game
SUMMARY:
"Silly boy! Monsters don't drop gold magically! You need to catch them and sell them for gold."
Follow the exciting adventures of this monster hunting family as they bring you on an epic journey of discovery across varied landscape and terrains. Fight in caves, forest, hideouts, castles, dungeons, desserts, swamps and many more!
It all started with the sudden appearance of a Chimera, a high level monster that threatened their forest. As high level monsters can fetch a good price, our hero and his family tried to catch it.
Did they succeed? What happened after that?
Fight bandits, rescue some kids, meet the Queen, help a spy, discover all these and many more in Monster Hunters: Frost Giant!

Download the demo (v1.5) below!
Purchase
In order to download this game you must purchase it at or above the minimum price of $5 USD. You will get access to the following files:
MHFG - PC - Version 1-5-1.zip
MHFG - PC - Version 1-5.zip
336 MB
MHFG - PC - Version 1-4.zip
334 MB
Monster Hunters Frost Giant.apk
247 MB
Download demo
Comments
Log in with itch.io to leave a comment.
RPG Maker Games Critique with Studio Blue: Monster Hunters: Frost Giant

Thanks for the review. Some good points there.
Game battle have been improved in Version 1.5
Insane ! I love your game :')
Thanks. Still a baby compared to The World of Hestia. 30+ hours of playtime! That's an amazing feat!
Thank you very much but my game is still in development unlike your game which for the moment is much more complete! I intend to do my best anyway and continue developing games! I encourage you! (Sorry for my mistakes, I'm not English so I have a lot of difficulty)
Thanks. Will make longer games in the future or i might extend this one in the near future.
Just started playing this game and did not have too much expectations for the game but I was genuinely impressed with how well done it was. Even though i tend to have a short attention span, I did enjoy playing it!
Thank you BlueCat. You made my day with your feedback. Made all the effort worth it! Thanks.